Welcome to Kempston Rural Primary
An Outstanding School
Children In Need
Pudsey came to visit our school and presented prizes to the
Children In Need competition winners.
We raised an incredible £567.29 for Children in Need. Thank you for your continued generous support.
Forest School
It is recognised that children benefit considerably both emotionally and academically from receiving an outdoor curriculum. Research shows that children and young people are stimulated by the outdoors and typically experience, over time, an increase in their self-belief, confidence, learning capacity, enthusiasm, communication and problem – solving skills and emotional well-being. For this reason the school has developed its own Forest School area, where children across the school regularly take part in 'outdoor' learning.
Competition Winners!
We are delighted to report that 2MS Construction Ltd (who are the construction company building the new Lidl store) joined the children in assembly to present the winners of the painting competition their prizes.
1st Prize – Holiday for 4 people at Centre Parcs
Awarded to Harry
Year 5.
2nd Prize – Tickets to Woburn Safari Park and £80 vouchers
Awarded to Arthur
Year 3
3rd Prize – Nintendo 1, 2 Switch Plus a game
Awarded to Bethany
Year 2
A huge thank you to 2MS Construction Ltd; and a big well done to all our children who took part.
HARVEST APPEAL
Please see below a 'Thank You' from the Bedford Foodbank.
Thank you for supporting our Combined Harvest Appeal!
We just wanted to say 'thank you' for your kind food donation to our Appeal. Your support this Autumn means that we are able to continue to provide vital food and supplies to people in crisis over the coming months.
This year your donation weighed 230.08 kg of food which calculates to 547 meals.
Thank you once again for your support, and we hope that you will consider supporting us again in the future.
Kind regards.
Bedford Foodbank
Children Starting School September 2018: We will be holding two visits for potential new parents on Thursday 9th November at 2:00pm and Monday 13th November at 9:30am. Please contact the School Office on 01234 854286 if you would like to attend either of these sessions.
A warm welcome back to our families, old and new. The first day of term was an exciting one, as we are now officially
Kempston Rural Primary School.
The children and staff celebrated throughout the day; beginning with our grand opening and ribbon cutting. Arnold Küpper our Chair of Governors gave the following welcome.
For some of the adults here today this is a milestone in a journey that started 10 years ago.
Kempston Rural School was founded back in 1844 in Church End, and has served the community and very many generations of children over the past 173 years.
Ten years ago it was obvious that we were "bursting at the seams" and needed more space to grow.
Three years ago, through the help of many, we moved into this fantastic new school – which was designed and built specifically to be a Primary School, and today we start the next exciting phase of our proud mission to educate the young children of Kempston Rural and surrounding areas.
We finished the day with our very own
street party.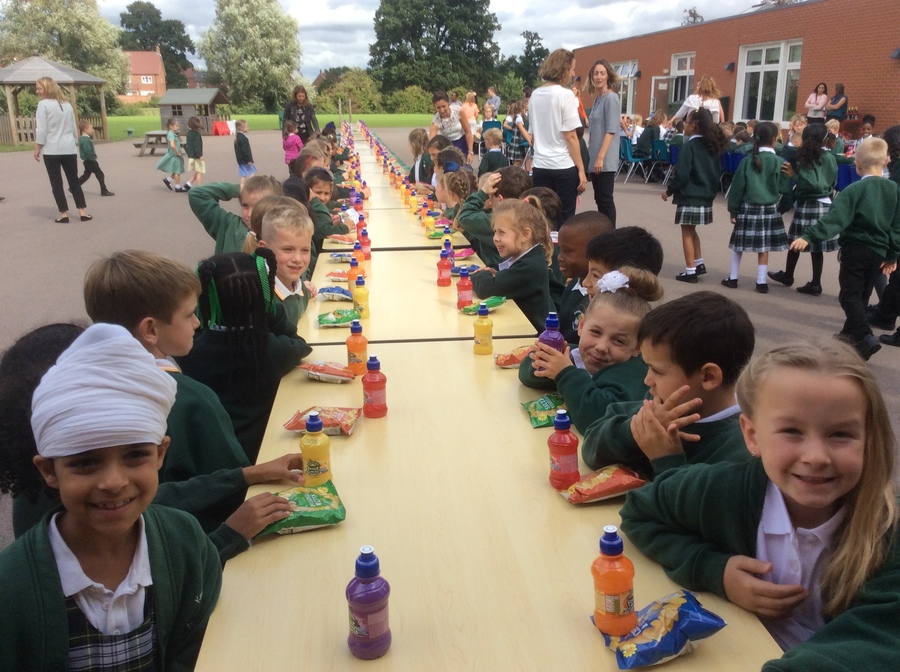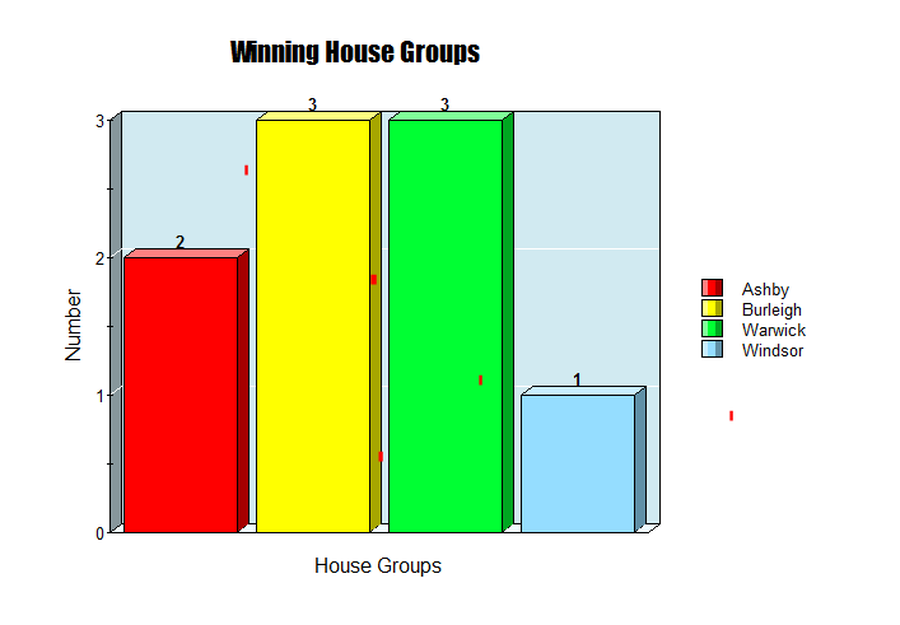 Each term the winning house group is rewarded with a tea party with Mrs. Stanbridge.
This term it is Windsor who have the most house points. The graph shows how many times each house has won.
We care about E-Safety at Kempston Rural Primary School. The children worked hard to create this display which shows the importance of keeping safe on the internet.
The children worked together to make an ICT vision.
'We believe that ICT at Kempston Rural Primary School is fun. It helps us to search for new information and extend our learning. It is typing, using the internet safely, working with computers and IPads. We want to learn new skills all the time because we use ICT everywhere. It is a lifelong important skill'.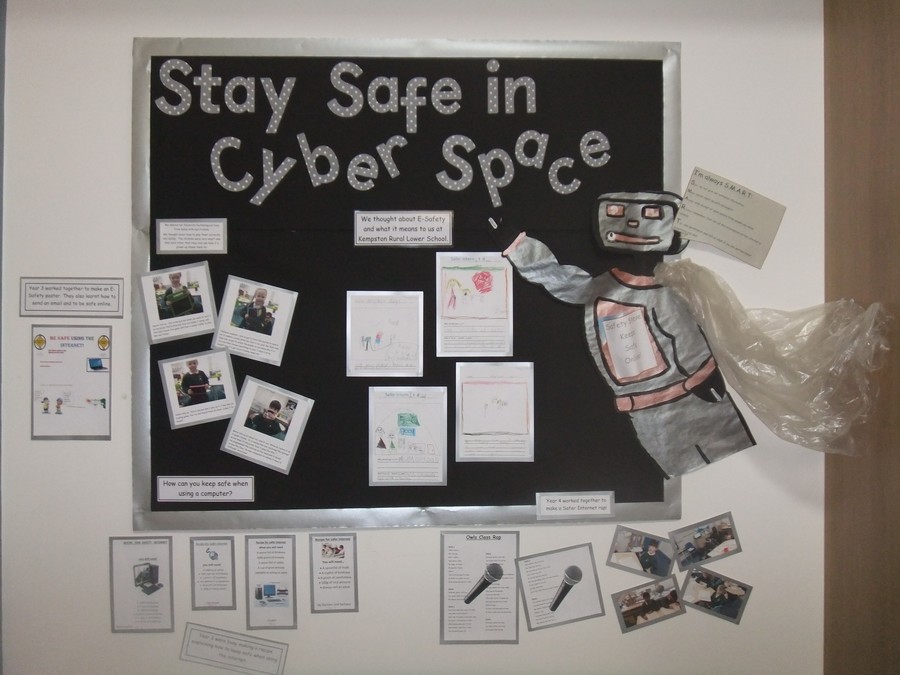 Our Year Four class made us a rap called 'Internet Safety Isn't Boring!'
The New Year has started and the children are all enjoying their new topics.
After School and Lunchtime clubs this term:
Premier Sport are running the following After School Clubs this half term:
Monday - Multi-Sports for Years 3, 4 and 5 (3:30pm to 4:30pm)
Tuesday - Street Dance for Years 3, 4 and 5 (3:30pm to 4:30pm)
Wednesday - Multi-Skills for Year 1 and 2 (3:30pm to 4:30pm) FULLY BOOKED
School Prospectus
In line with 'The School Information (England) (Amendment) Regulations 2012', we no longer issue a paper copy of our school prospectus. Instead our Website is our online prospectus. The benefit of this is that information can be updated instantly and parents are therefore better informed. Our website includes all relevant information, however, if there is any further information that you require, or you require a paper copy of any information on our school website, please do not hesitate to contact our school office on 01234 854286 or email office@kempstonrural.co.uk